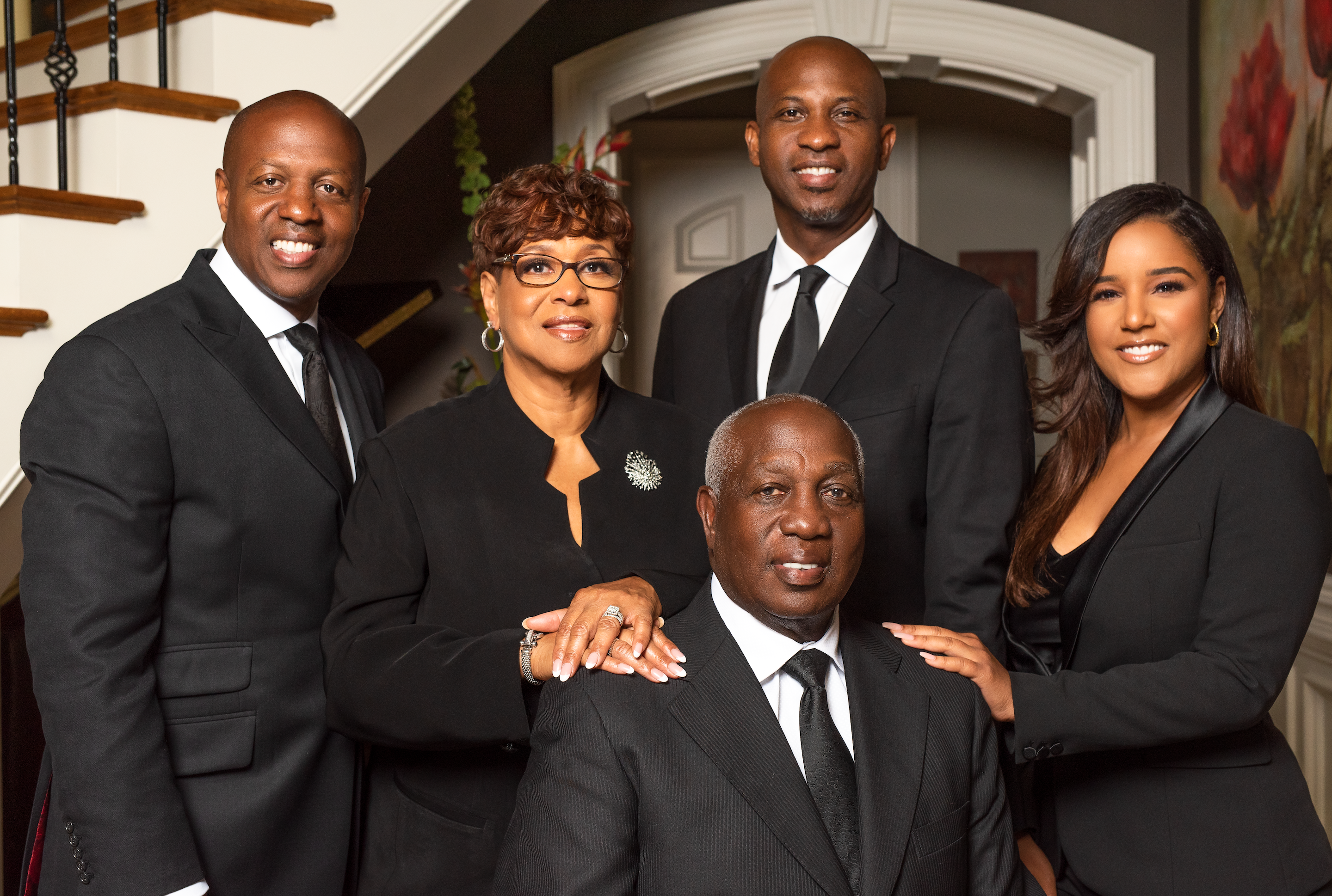 Gregory B. Levett Sr, is the founder, owner and Chief Executive Officer of Gregory B. Levett & Sons Funeral Homes & Crematory, Inc. Fully committed to the service of the community, Mr. Levett is a 3rd generation funeral home owner. Inspired by his family's legacy, Mr. Levett has expanded his business from one Chapel in Scottdale, Georgia (established in 1980) to include Chapels in Lawrenceville, Conyers and Decatur, as well as one crematory.
With his dedicated wife Betty by his side, The Levett family has donated over $1 million to various charities and organizations. Making the largest donation to the DeKalb Medical Center, the hospital named the Gregory B. Levett Sr and Betty H. Levett Emergency Department Reception in their honor.
As a visionary and successful entrepreneur, Mr. Levett is often called upon to share his expertise at conferences and conventions. He also carries the distinguished title of Funeral Director of the Year by American Funeral Director magazine, the highest honor one can receive within the funeral industry.
Mr. Levett was compelled to find a way to share his wealth of knowledge because he is often called upon by aspiring business owners for his secrets to success. The Beyond Dreaming Entrepreneurship and Leadership Seminar is an intimate conversation that will include a Round Table Discussion, Strategies and Expert Advice to help aspiring business owners gain access to take their dreams to the next level. All proceeds will be donated to the Gregory B. Levett, Sr. Family Foundation.
Mr. Levett considers what he does as ministry and takes great pride in providing excellent care to people in the weakest point of their lives. By nature of his profession, Mr. Levett is considered "the last man you meet" in the span of a life cycle. His documentary The Last Man You Meet has been featured in over 6 prestigious film festivals nationwide. The Levett Foundation attributes its strong belief in God and desires to empower our community as its drive to assist those in need.